SEATTLE ARTIST DAVE B RELEASES
NEW ALBUM BLEU
UPCOMING TOUR DATES:
SEATTLE, NEW YORK, SAN FRANCISCO
LOS ANGELES, HOUSTON, DALLAS, ATLANTA, CHICAGO
"self-reflective, and woke lyrics, soulful melodies and memorable production"
"One Of Seattle's Brightest Hip- Hop Talents"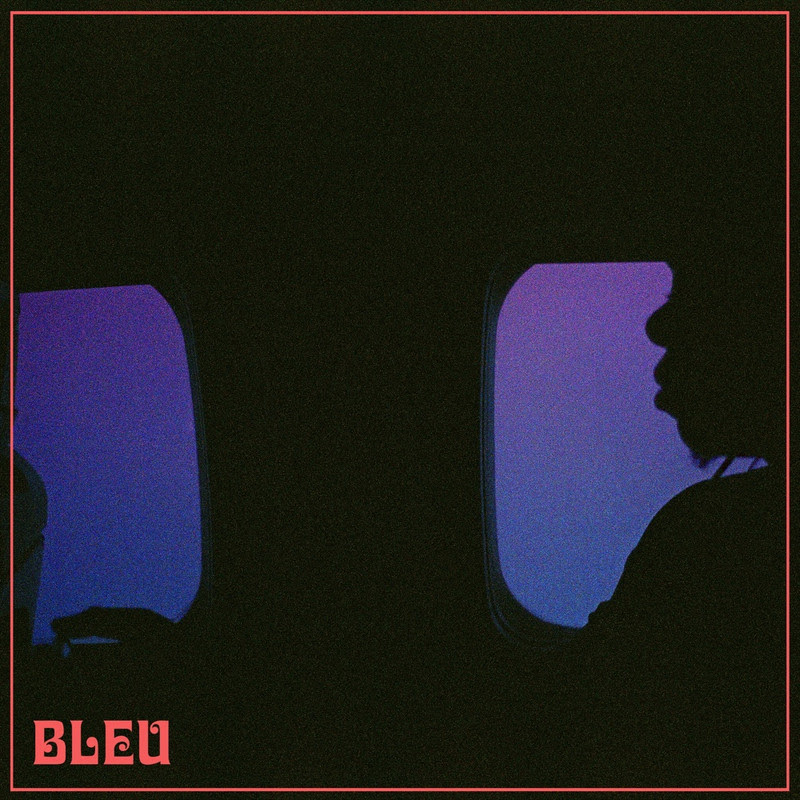 Today, critically acclaimed Seattle rapper and crooner Dave B is thrilled to share his new album BLEU available now on all streaming platforms. Dave B spent the better part of the past year working on the colorful 10-track collaborative project with producers Sango, Wax Roof, Vitamin D, Papi, UMoore and Daoud Anthony. The raw and intimate project is lush with endless flows of melody while also intensely personal and introspective.  With Bleu, Dave pays homage to his late musical mentor, Seattle hip-hop legend Jonathan "J" Moore.
"This project is really personal to me, I feel like there's a lot of themes in there that just scream what I always wanted to say," explains Dave B. "I've never worked on a project for this long so we went thru a lot of changes and that really fucked with me at a certain point, but I knew I wanted to stick to the script like J [Jonathan Moore] would've so it made it a lot easier. We looked it up and google told us that "bleu" is an endless and unconscious dive, reminded me of how J would always say 'we believe in a gradual ascension nigga' lmao. But I'm just glad we finally got to release this project and I'm excited for what people think of it 2312 forever, Kari's World forever."
Lead single and music video "CPU Luv" explores how the obsession with social media caused his generation to disconnect with the real world while second single "Window" opens up with an escape to let the negative energy pass by.  The album also features the inspirational and celebratory "Peace" and profoundly reflective "Grownish." The new music has received coverage from Hypebeast, HotNewHipHop, Essence and more.
Later this month, Dave B will embark on a cross country tour kicking off in his hometown Seattle with an album release show at The Showbox on June 22. He'll make stops in New York (6/29), San Francisco (7/25), Los Angeles (7/26), Houston (8/1), Dallas (8/2), Atlanta (8/3) and Chicago (8/9) with more dates to be announced soon. Ticket purchase links and venues are below.
TOUR DATES:
6/22 – Seattle, WA – The Showbox
6/29 – Brooklyn, NY – Baby's All Right
7/25 – San Francisco, CA – Brick and Mortar
7/26 – Los Angeles, CA – The Mint
8/1 – Houston, TX – Satellite Bar
8/2 – Dallas, TX – Three Links
8/3 – Atlanta, GA – Purgatory at Masquerade
8/9 – Chicago, IL – SubT
Purchase Tickets: http://davebmusic.com/tour
BLEU TRACKLIST:
1. Peace (Produced By Papi and Dave B)
2. Window ft. Romaro Franceswa (Produced by Sango and Wax Roof)
3. Darling (Produced by Sango, Wax Roof and Daoud Anthony)
4. CPU Luv (Produced by Sango and Wax Roof)
5. Feb 6th (Produced by Papi)
6. Show Me (Produced by Papi)
7. Grownish (Produced by Wax Roof & Papi)
8. Alright (Produced by Sango & Esta)
9. Break (Produced by Papi)
10. Pray ft. Shelby Poole (Produced by Papi, UMoore, Vitamin D)
# # #
ABOUT DAVE B:
Dave B is a multi-talented artist who raps, sings, writes and produces. The choir-kid-turned-rapper and son of a preacher organically blends elements of hip-hop, R&B, jazz and funk with conscious-driven lyrics, soulful melodies and memorable production. His depth and versatility can be attributed to vast musical inspirations: gospel icons Fred Hammond, Kirk Franklin; hip-hop luminaries Andre 3000, Missy Elliott, and Kanye West; R&B songstresses Aaliyah and Erykah Badu; jazz legend Thelonious Monk; and rock god Jimi Hendrix.
Seattle Times declared Dave B "one of Seattle's brightest hip-hop talents." After winning MoPOP's Sound Off competition he released his debut project Punch Drunk EP (2015). Early supporters 2Dopeboyz called the music "remarkably exceptional" and DJ Booth quickly declared him a Top Prospect. Next, he teamed with Soulection producer Sango for the collaborative Tomorrow LP (2016) that debuted as an NPR First Listen and critically acclaimed poured in from Pigeons & Planes, HotNewHipHop, Okayplayer, XXL, Essence and more. His latest album Pearl (2017) gained support from Pitchfork who called him "naturally melodic" and Complex saying "he's a leading voice for The Town."
Moreover, his electric live performances have led to an opening on Seattle superstars Macklemore and Ryan Lewis' tour date at the Key Arena and a direct support spot on Macklemore's Gemini World Tour. Dave has sold-out venues across Seattle including The Neptune (1000 cap), Neumos (650 cap) and will headline an album release show at The Showbox (1250 cap) on June 22nd following the release of his new album BLEU on June 7th.
Dave B combines hip-hop, jazz, R&B and funk elements with vocal versatility, lyrical dexterity and boundless creativity in his latest effort resulting in a multifaceted lustrous album. Dave B is proud to present his latest musical jewel, BLEU.
SOCIAL AND STREAMING:
Photo Credit: Lea Godoy
# # #